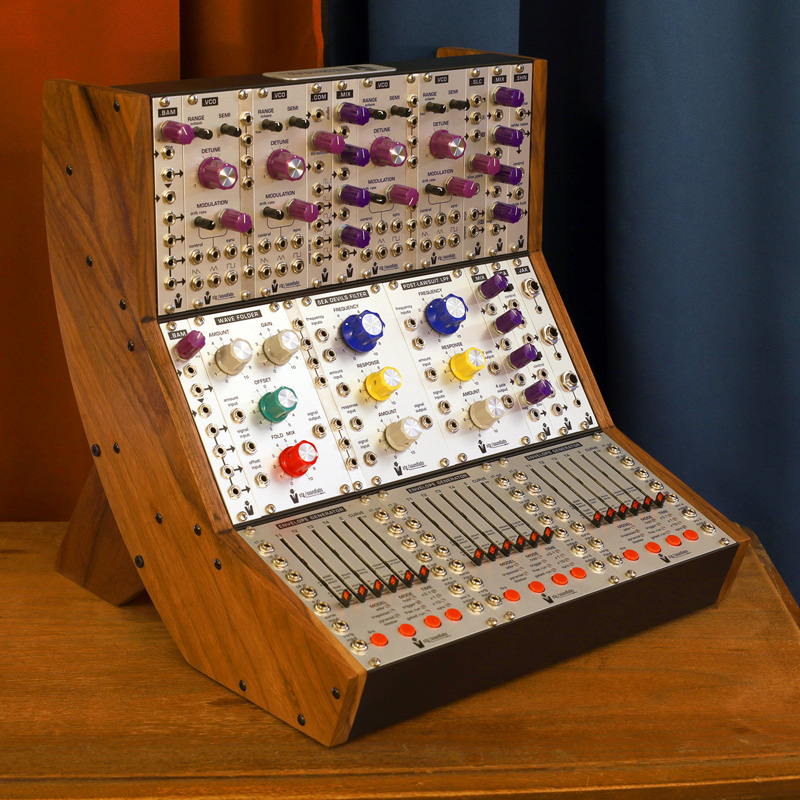 Eurorack Format

.BAM
Envelope Generator
.MIX
Post-Lawsuit Lowpass Filter
Sea Devils Filter
Wave Folder
.VCA
.VCO

Moog Format

audio and utility modules
Active Attenuators
Active Multiples
Digital Attenuators
Envelope Generator
Integer Dividers
Mankato Filter
Mixer
Oscillator
Post-Lawsuit Lowpass Filter
Pulse Matrix
The Sea Devils Filter
Wave Folder
Wave Slicer

the STG Soundlabs Modular Sequencing System
Voltage Mini-Store
Trigger Mini-Store
Shift Manager
Time Divider
Time Buffer
Switch

Support Components

Boat Rocker Power Supply (Mother-32 Edition)

My modules can also be found at Analogue Haven, Schneider's Laden, Escape From Noise, Synth City, Noisebug, and Vintage King.

Please address inquiries to erwill at suitandtieguy dot com.

All Moog-format (MU) modules require power systems from Synthesizers.com and are physically compatible with Moog, Synthesizers.com, and Moon Modular cabinets and rack frames. (Some modules will not fit shallow cases. Please inquire if unsure.)

Due to seller protection requirements, I will only ship to the address listed in your Paypal payment.